MADE TO BE LIVED IN
Kate & Jules is a proudly Belgian womenswear brand crafting timeless, designer pieces that are made to lived in. Our collections are sustainably made in partnership with local family-centric creators, both here in Belgium and in Italy.
The K&J range is available in more than 30 premium boutiques across Europe and we are always looking for new partnerships with stores that share our vision: curated clothing for thoughtful women.
WHY STOCK KATE & JULES
At the heart of Kate & Jules are the long-term, collaborative relationships with our family of makers, store owners, and sales professionals. Only with their help are we able to realise the K&J vision of timeless, sustainably-sourced fashion that is made to to be lived in.
GET IN TOUCH
THOUGHTFUL COLLECTIONS

Every Kate & Jules collection is born from a unique story underpinned by sustainable production. We use high-quality materials to craft timeless pieces that bring joy to the women who wear them.

SIMPLE COLLABORATION

The Kate & Julesnordering process is easy with online re-ordering, fast delivery, flexible payment options, and no minimum order quantities. We will always ensure you get what you need, whenever you need it.

PERSONAL APPROACH

At Kate & Jules, we value long-term relationships built on mutual respect and empathy. We see every K&J stockist as part of the family and are always excited to invite you along to special events at our atelier in Antwerp.
What our stores are saying
"Pastine is an absolute fan of K&J! We are particularly impressed by the purity and quality of the fabrics used. Our customers love the Belgian design of K&J, the quality, and the fact that the production is done within Europe. And we also greatly appreciate the warm welcome and honest approach of the K&J team."

"Each season we look forward to K&J's new collection because Cathérine always builds it around a story. And it's not just any story, it's a creative, beautiful creation thought-through to the last detail. The K&J team are experts in the field and will fix any problem that might come up immediately. After many years of working together, the professional bond has grown into a friendship."
OUR COLLECTIONS
Every year, we create a Spring/Summer and an Autumn/Winter collection of knitwear, belts, bags, and jewels, alongside silk kimonos, blouses, & kaftans designed to be loved long-term.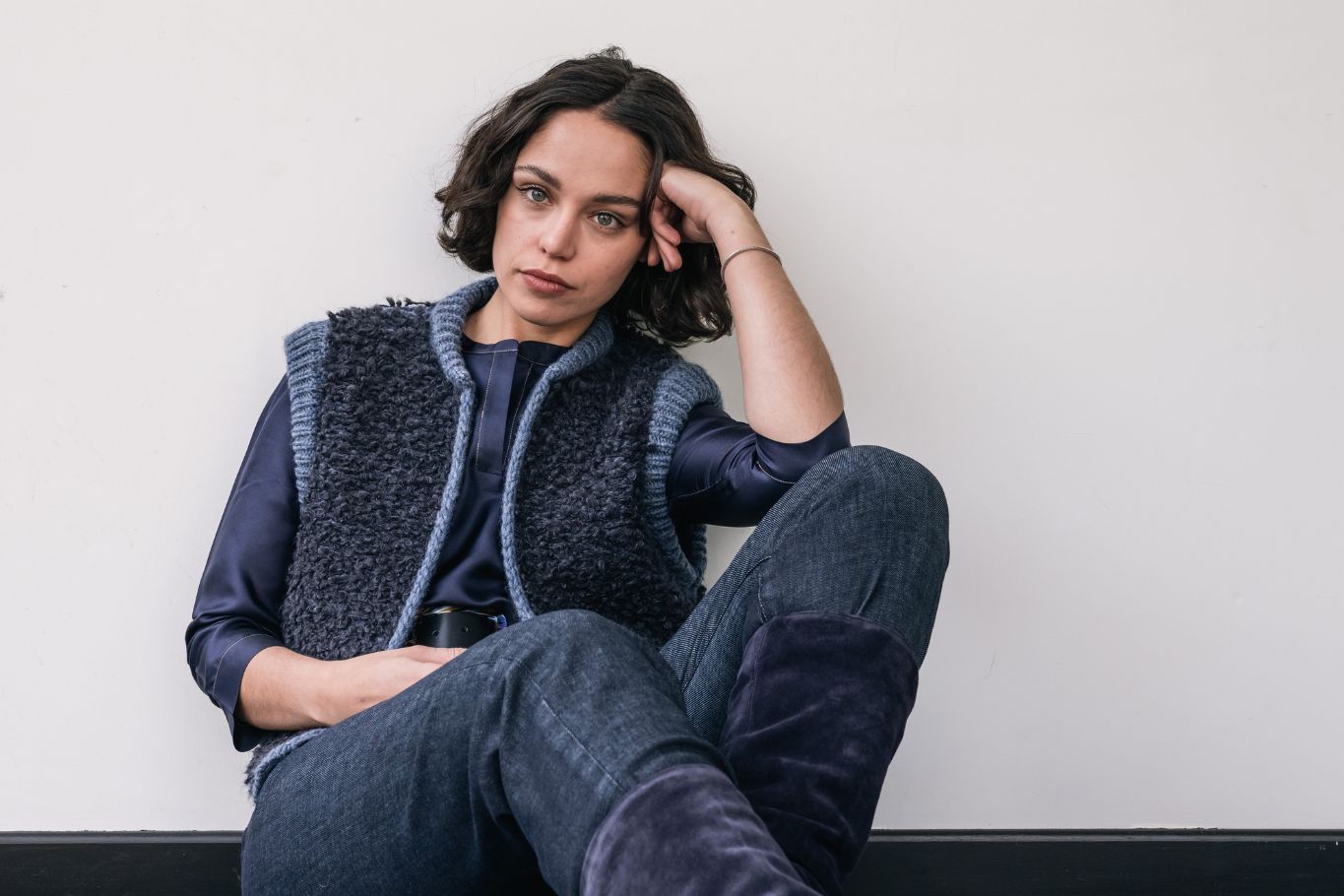 AUTUMN/WINTER
For Autumn/Winter we focus on locally made luxury knitwear in unique colors & weaves, with heavier weight silks for balance and texture. Our accessories easily transition from season to season but expect to see fresh takes on old favorites in new colors, treatments and materials.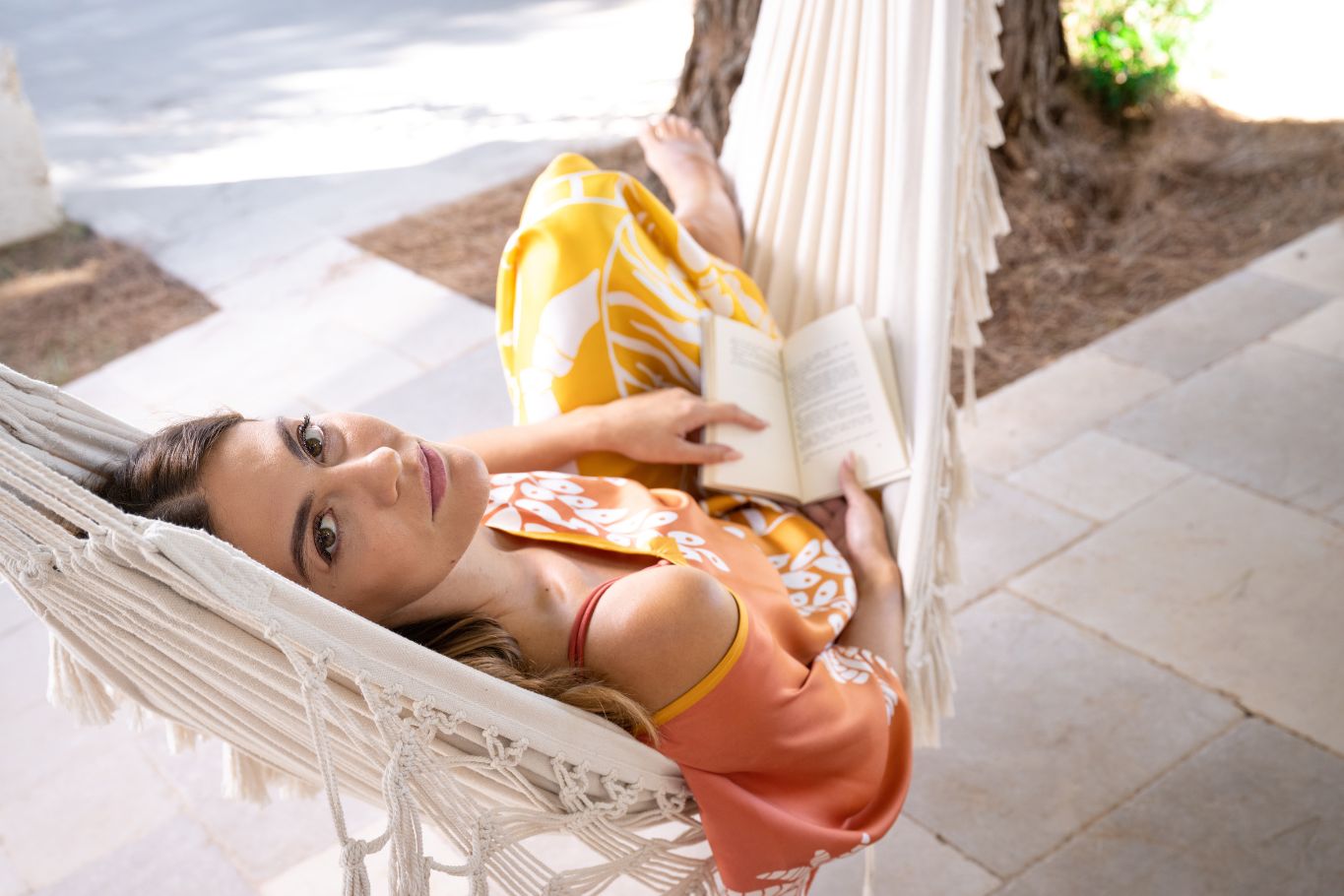 SPRING SUMMER
Our Spring/Summer collections are filled with beautiful silk blouses, kaftans and kimonos in fresh, airy color palettes, with just a touch of light knitwear for those unexpected colder days. For accessories, expect to see playful bags and of course a range of versatile belts in all sorts of treatments, colors and sizes.
BOOK YOUR APPOINTMENT
Visit the K&J showroom and discover the SS24 collection as from July 30th. We invite you to join us for a coffee, a chat and an exclusive look at our upcoming collection. We also have some stock of the current collection that you can order for immediate delivery. If you'd like to come along, simply book a time below!