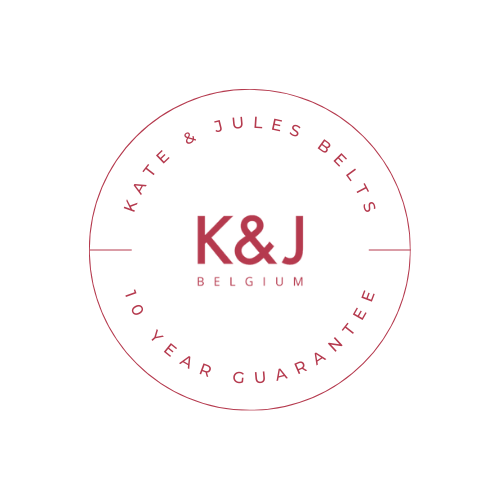 The K&J belt guarantee
K&J belts are made in Italy and are built to last. That's why every belt that we create comes with our 10 year K&J belt guarantee. What does this mean? If your buckle breaks, your leather frays or anything else happens, we'll take your belt back and repair or replace it free of charge.
A belt for every occasion
These are all the main belts of the new winter collection
How the K&J belts guarantee works
Shoot! Something's wrong with my belt!

When you own a K&J belt, no matter if bought online or in one of our stores, the 10 year K&J belt guarantee applies.
Send it to us or bring it to a shop

Reach out to us to let us know a belt is coming. We kindly ask you to pay the shipping fee for this yourself, the rest will be on us. Or simply bring it back to the store where you had purchased it initially.
Repair, recycle or replace

Wherever possible, we repair your belt together with our passionate makers. Buckles can often be replaced but if your buckle is busted beyond repair, we'll replace the belt entirely. If your belt is out of stock, you'll be able to choose a similar one from our extensive range.

We offer all of these options are at no charge to you.
A new belt - made to be lived in

Your belt is (as good as) new and you're ready to wear it again, day in and day out.